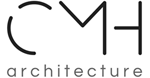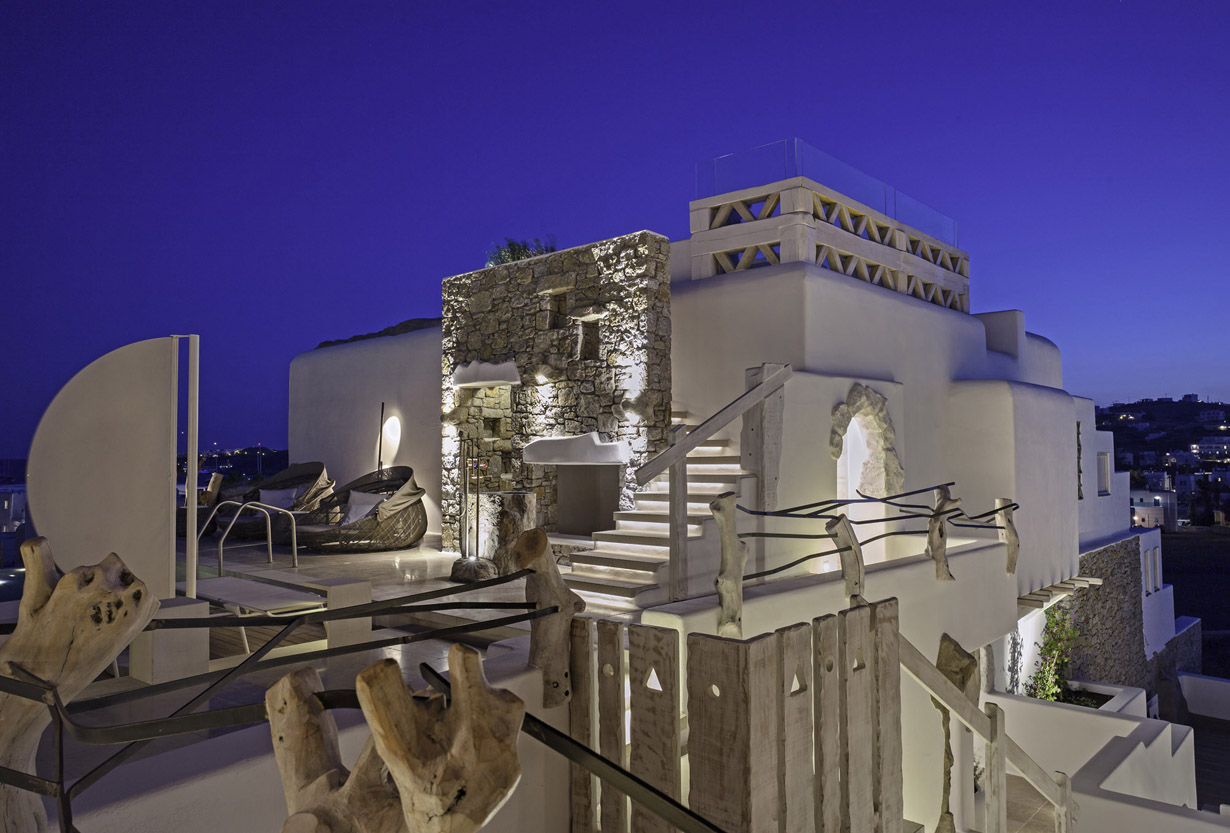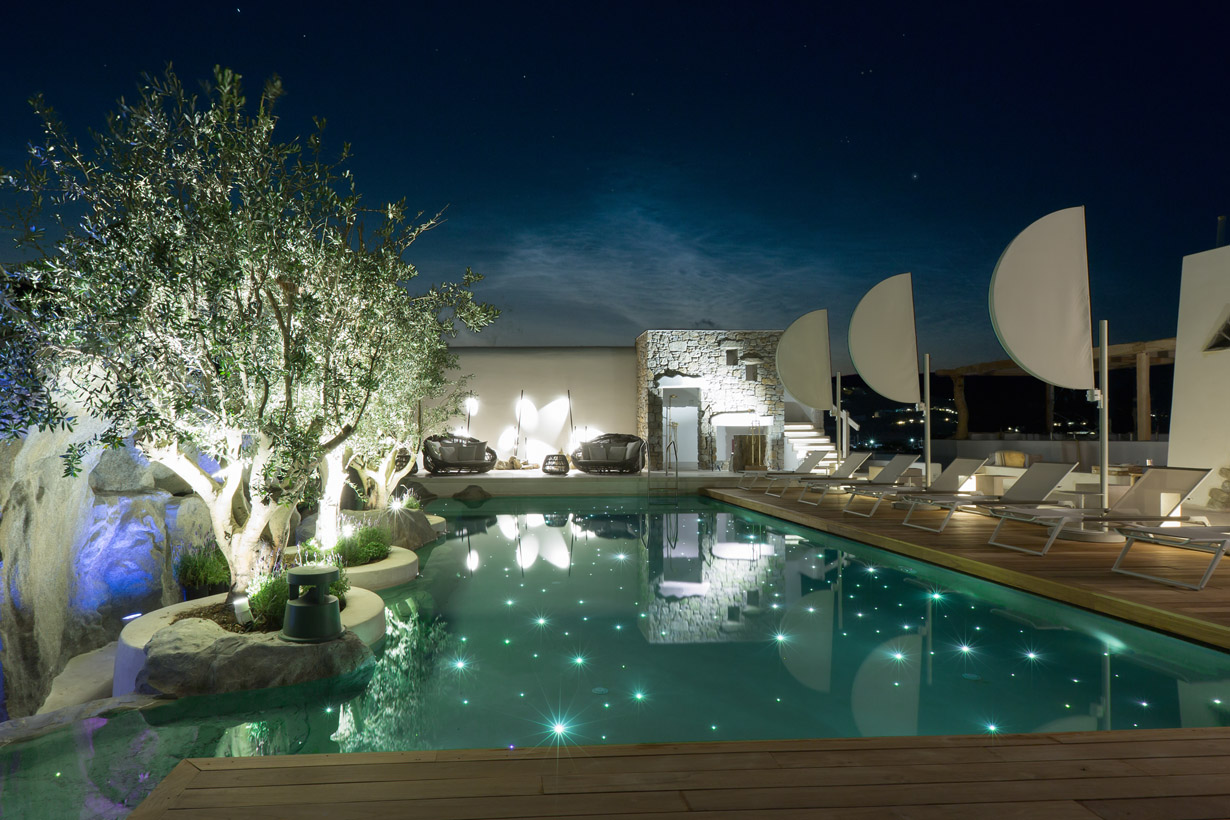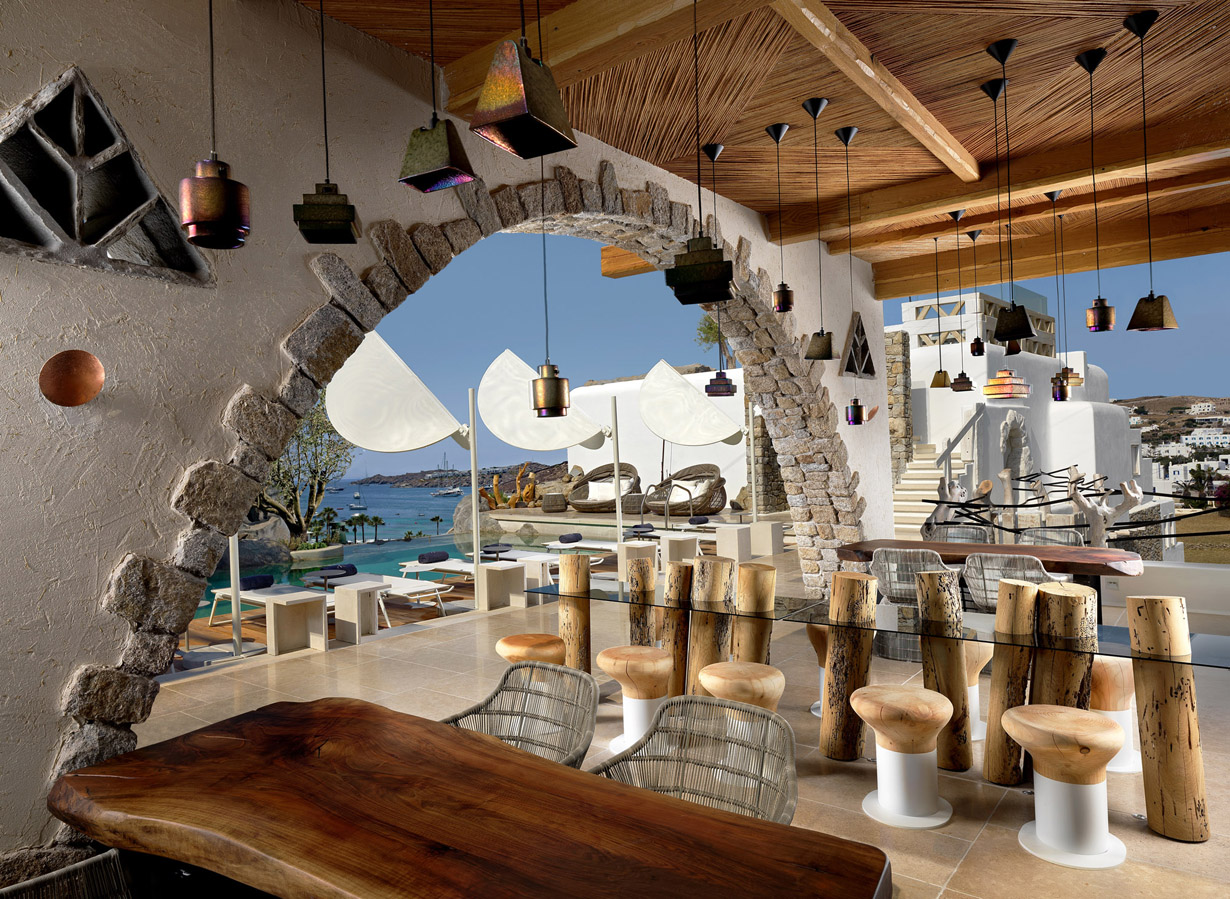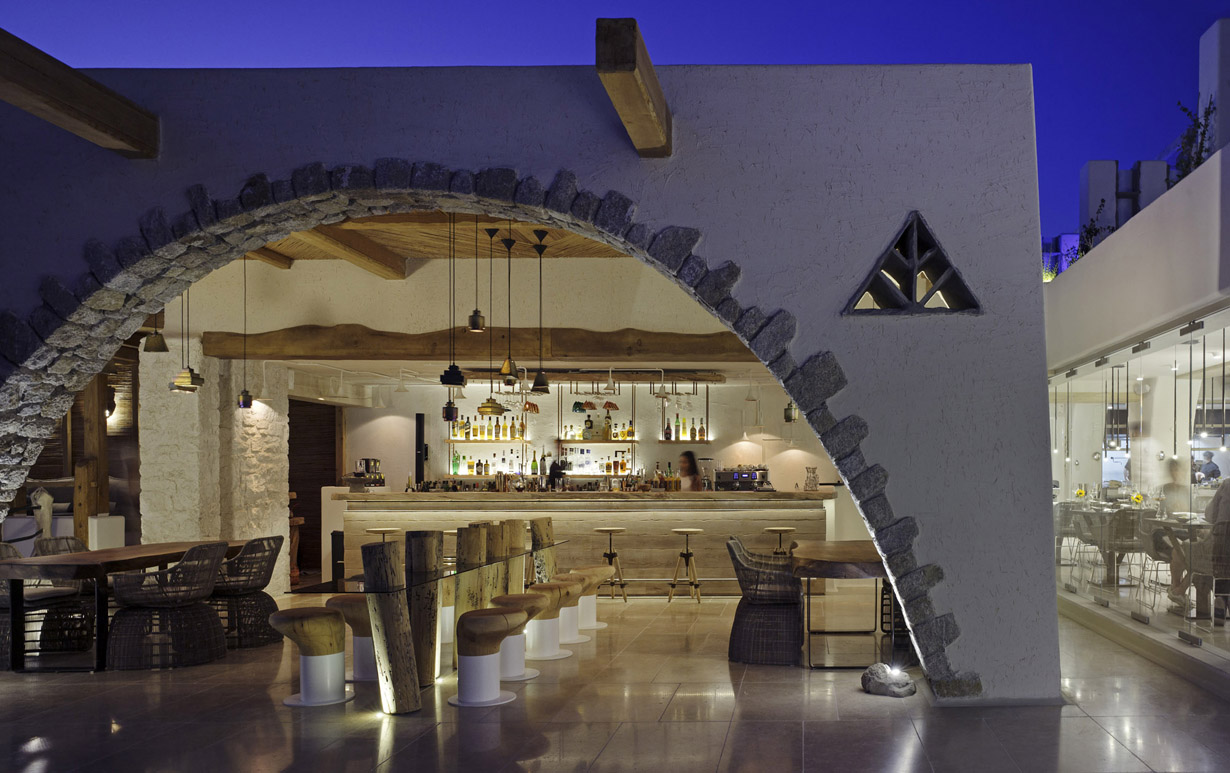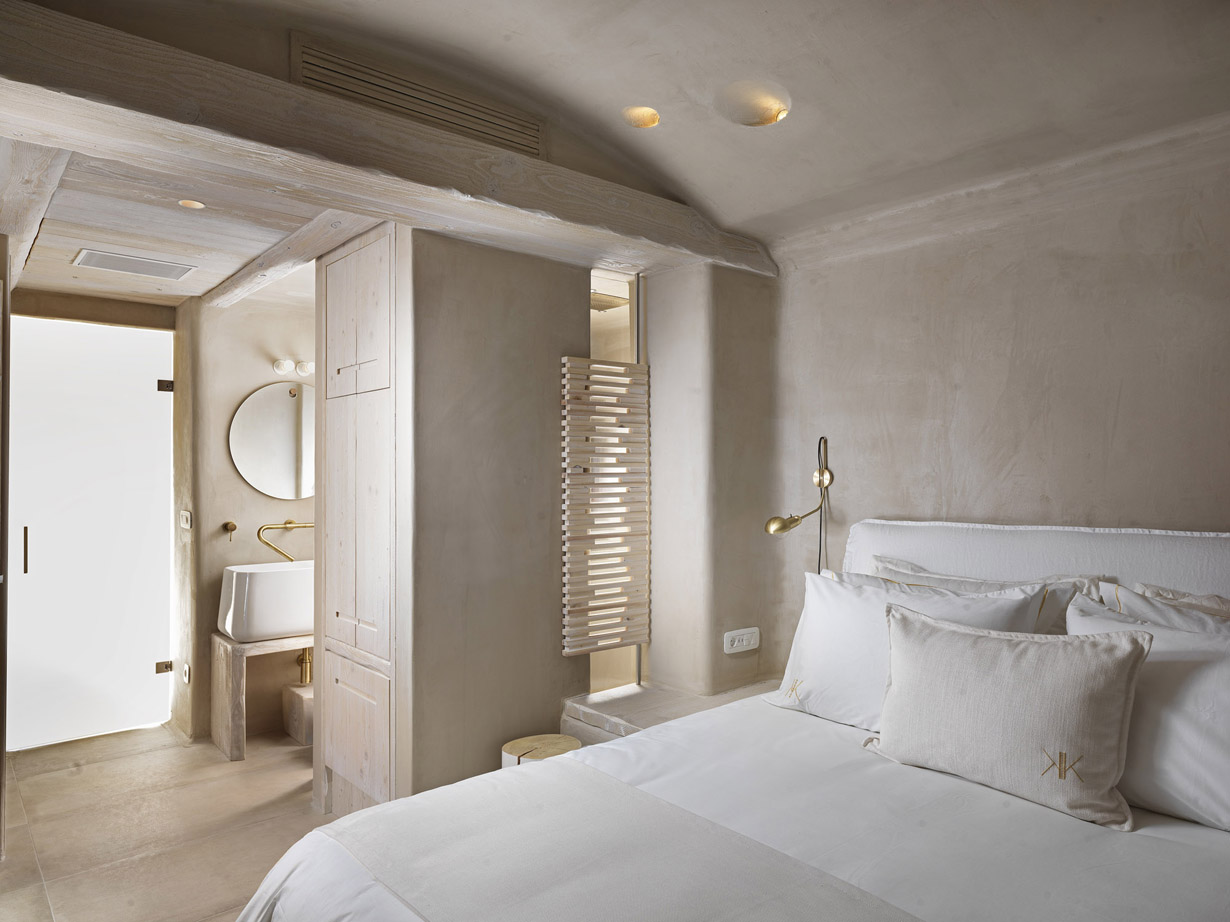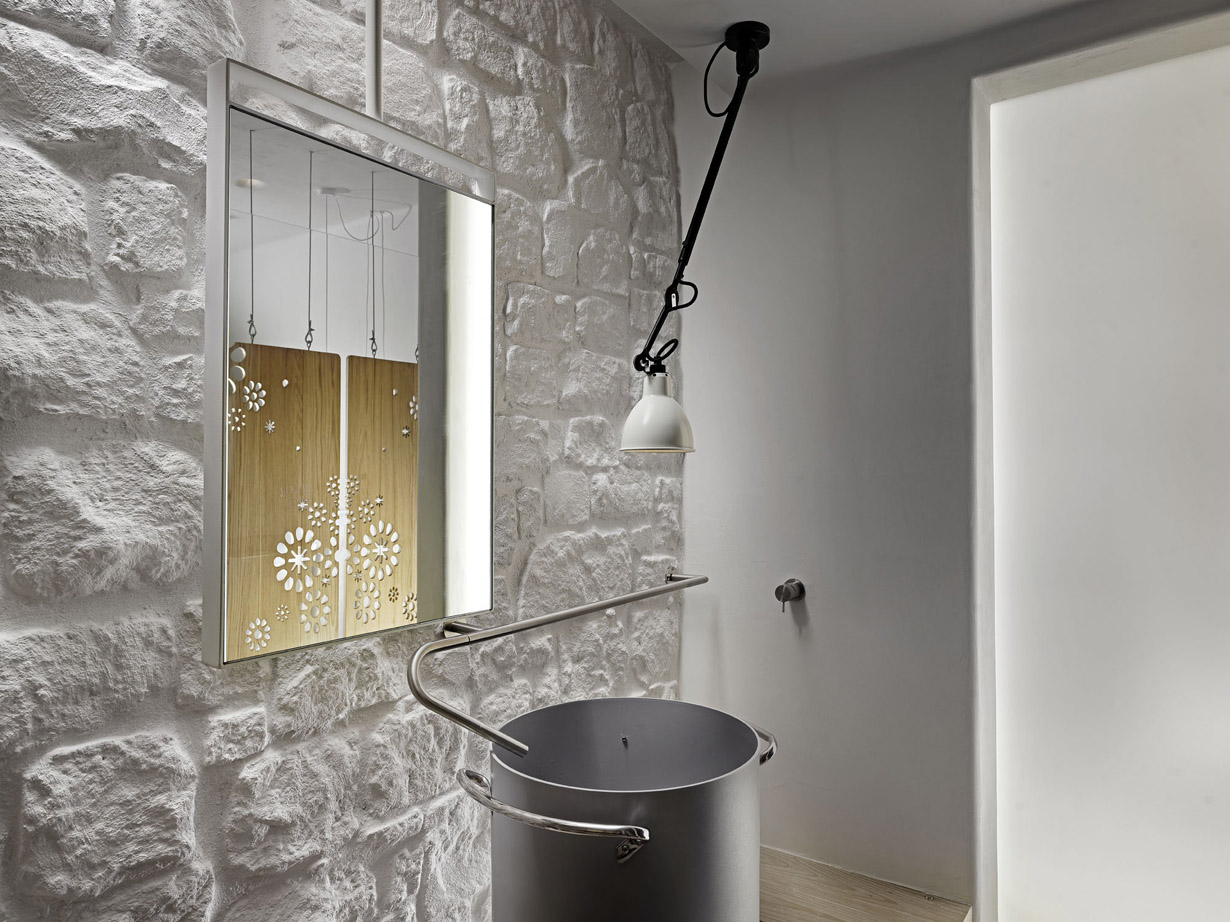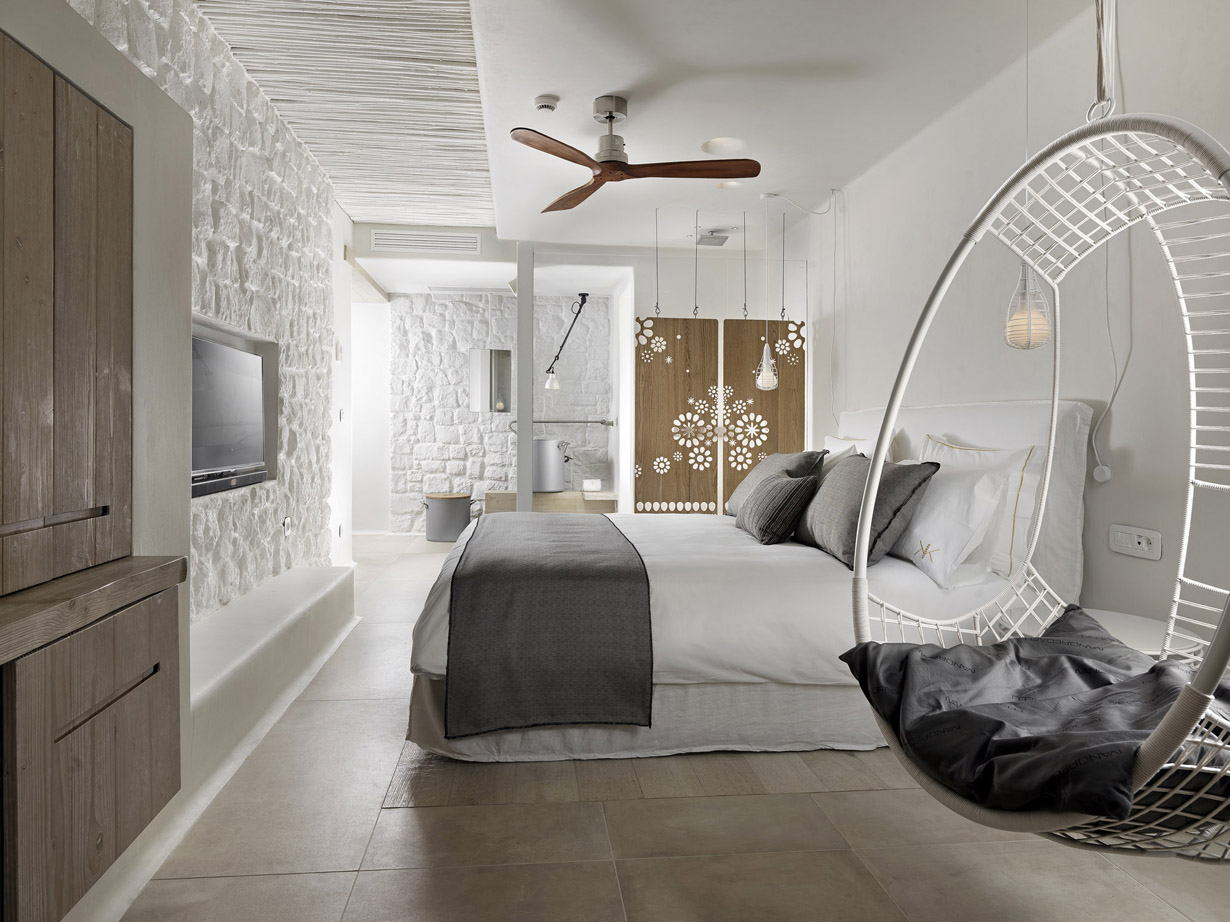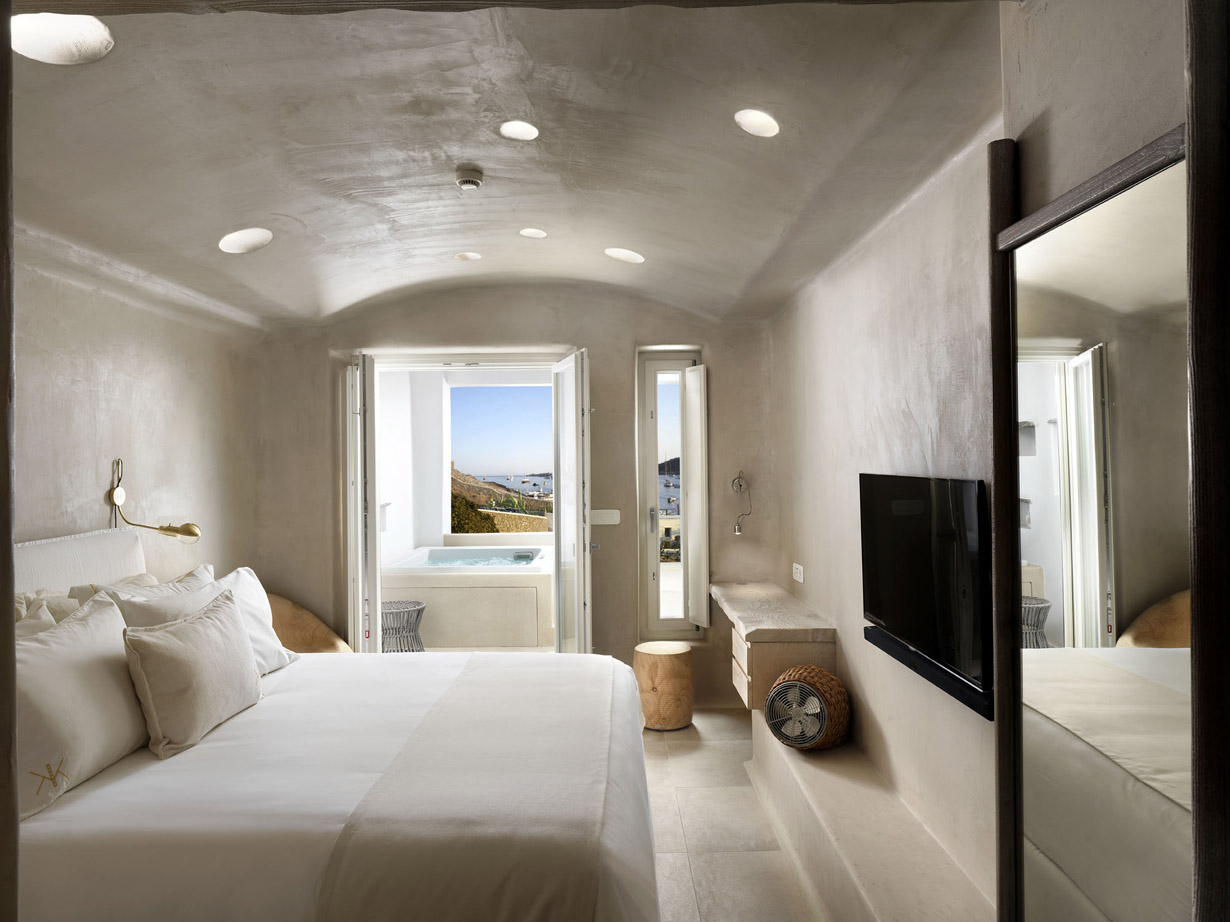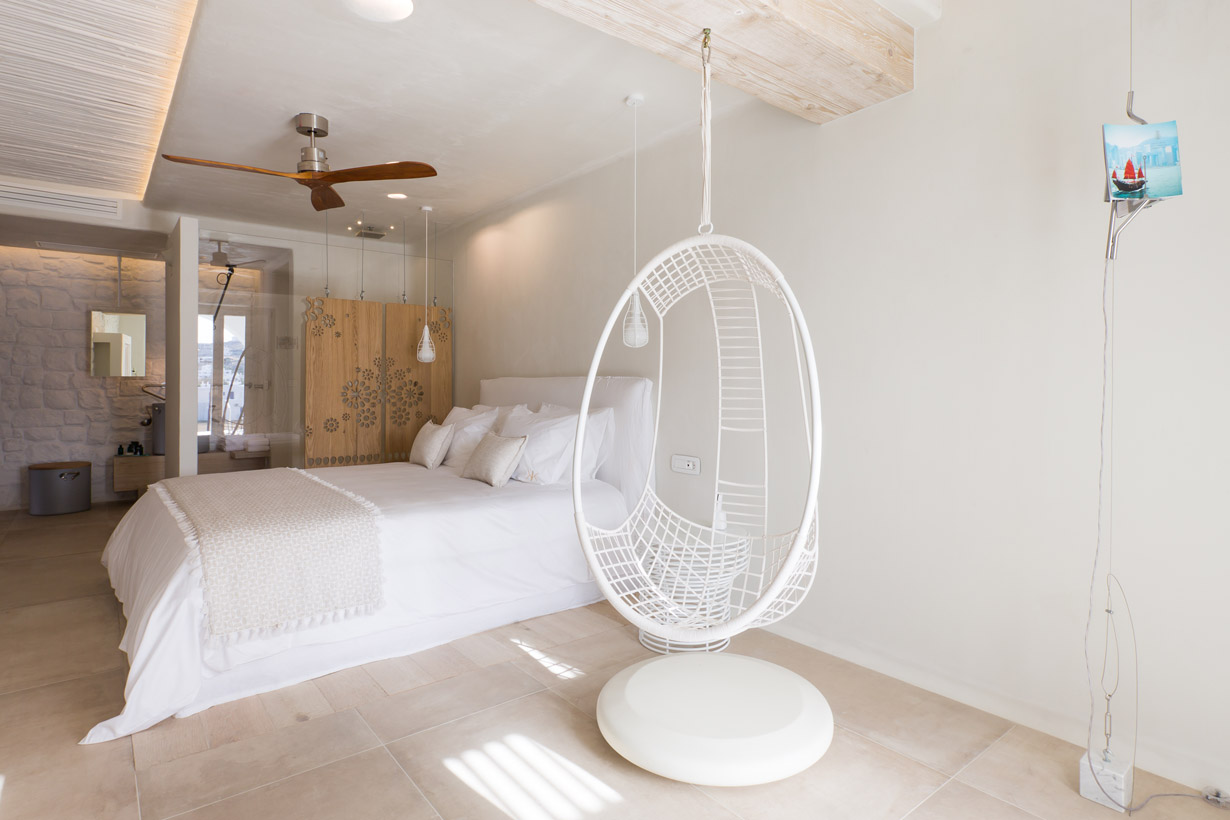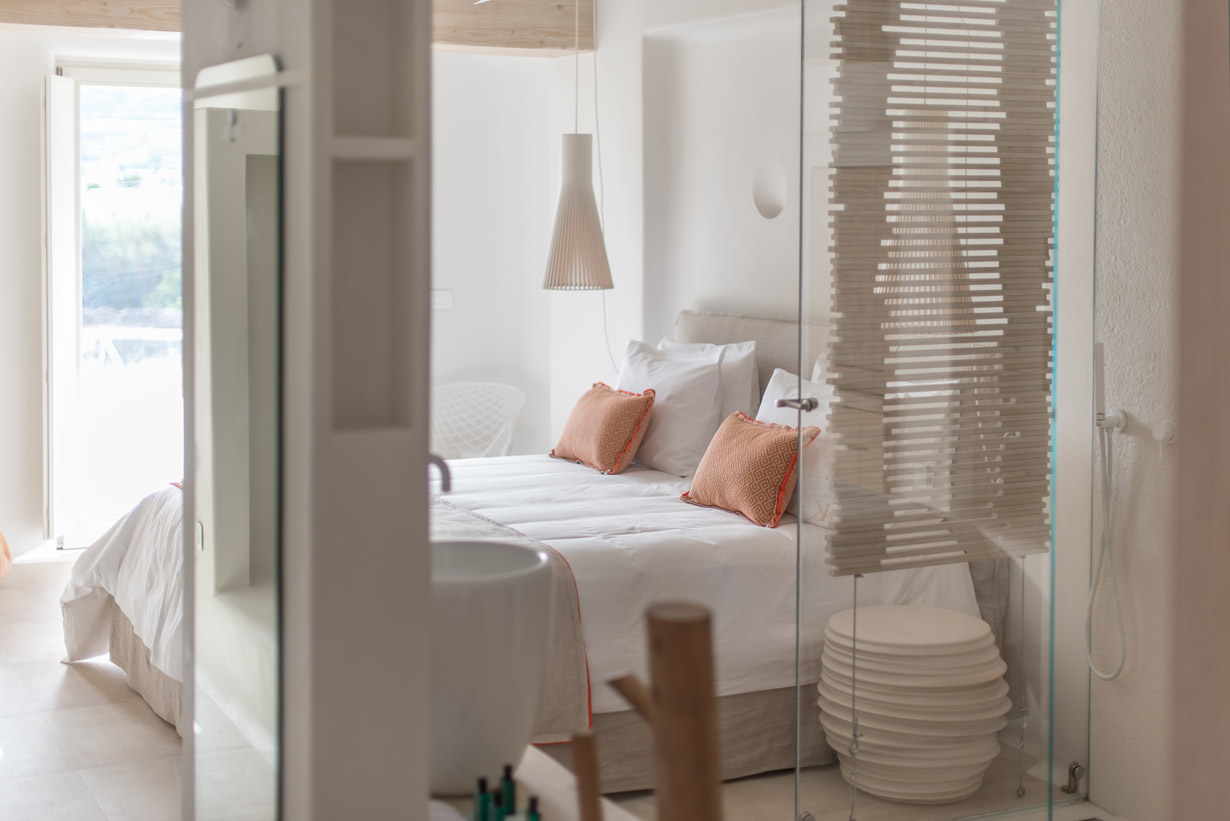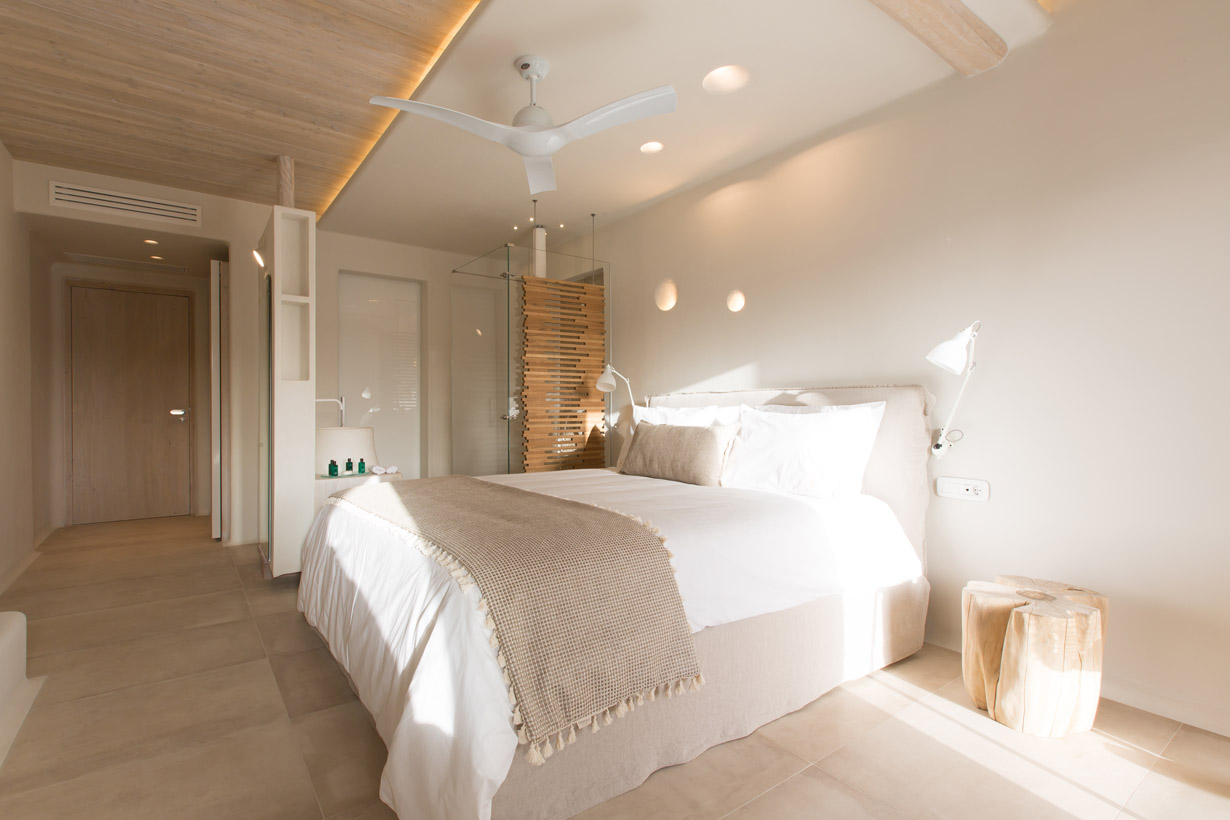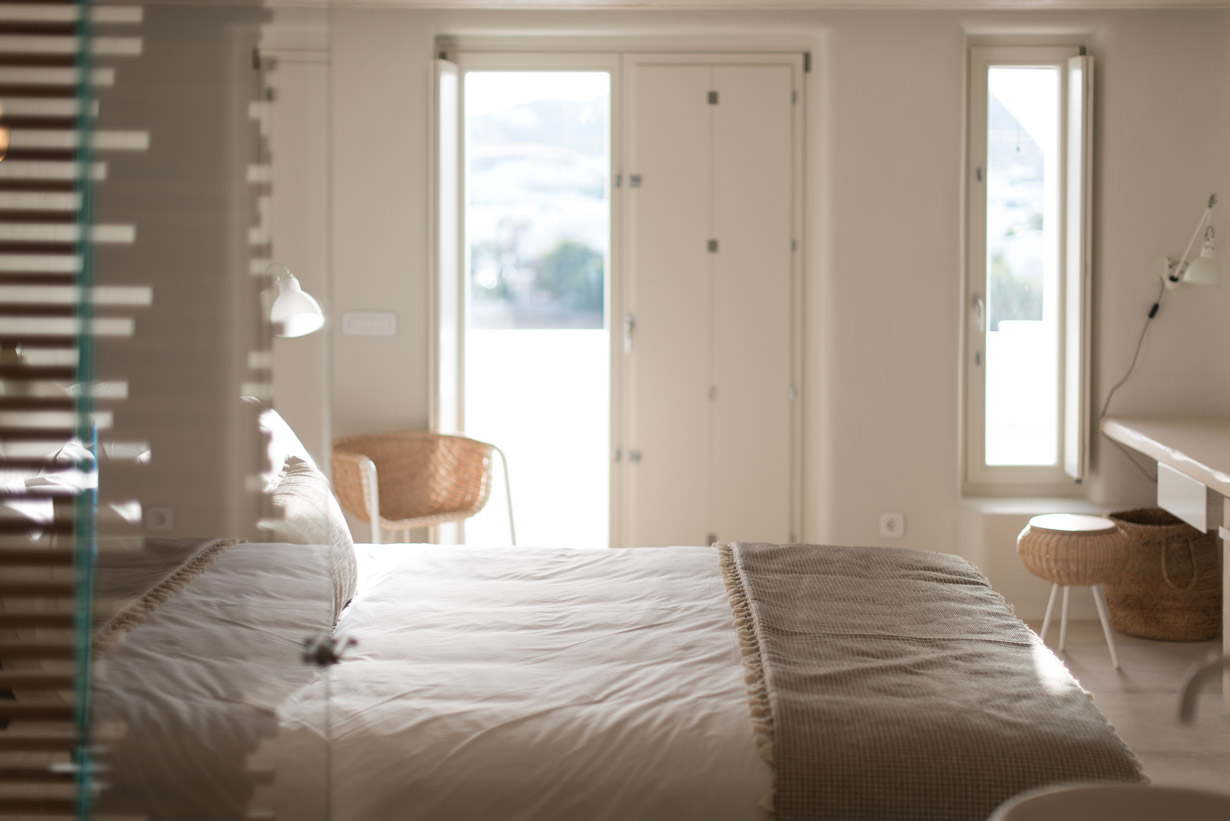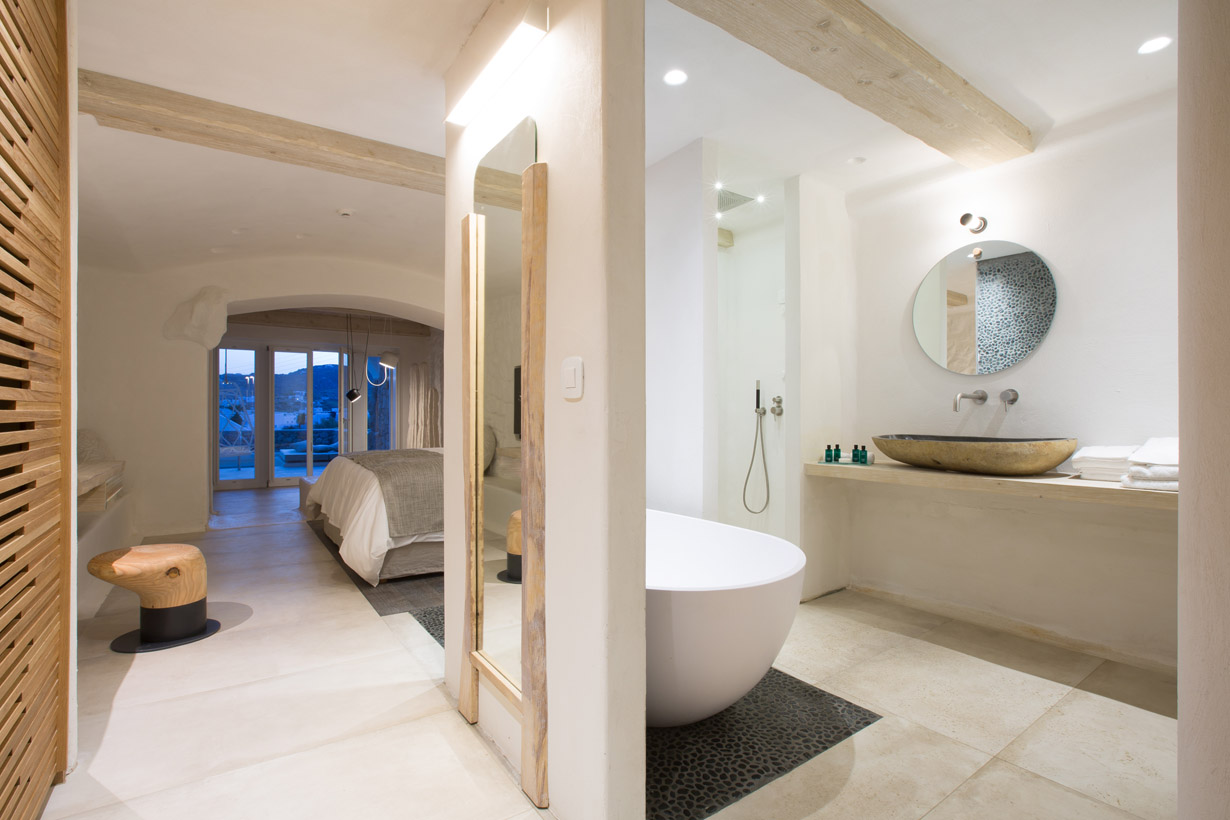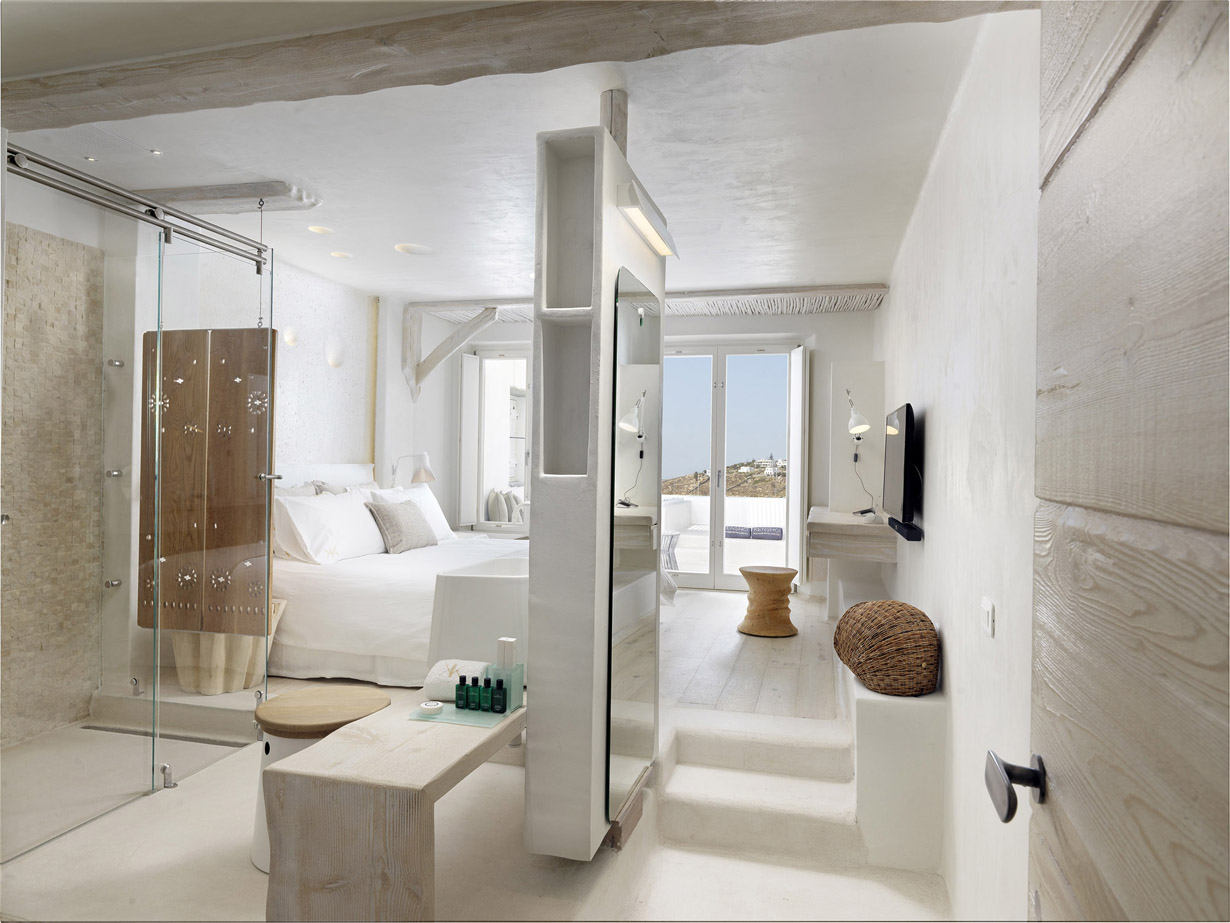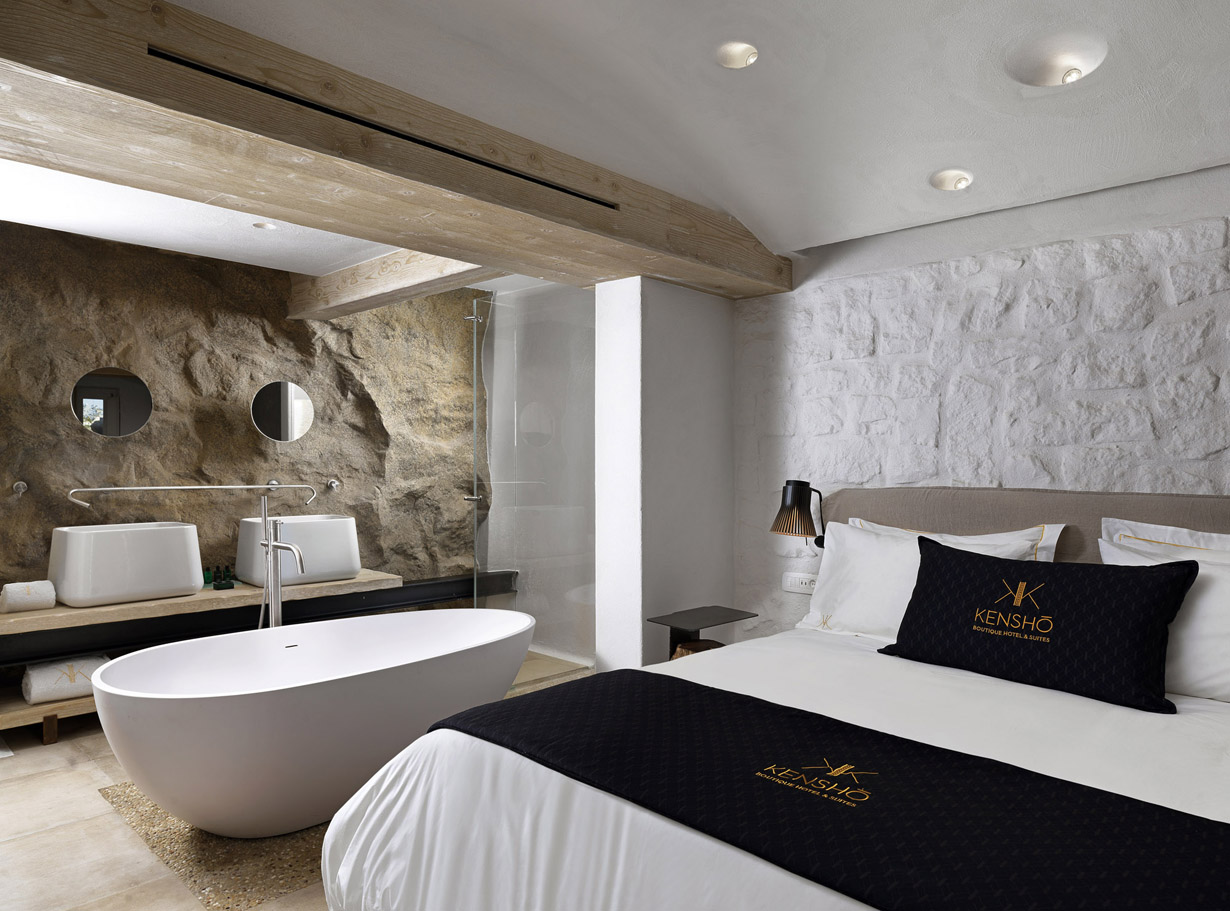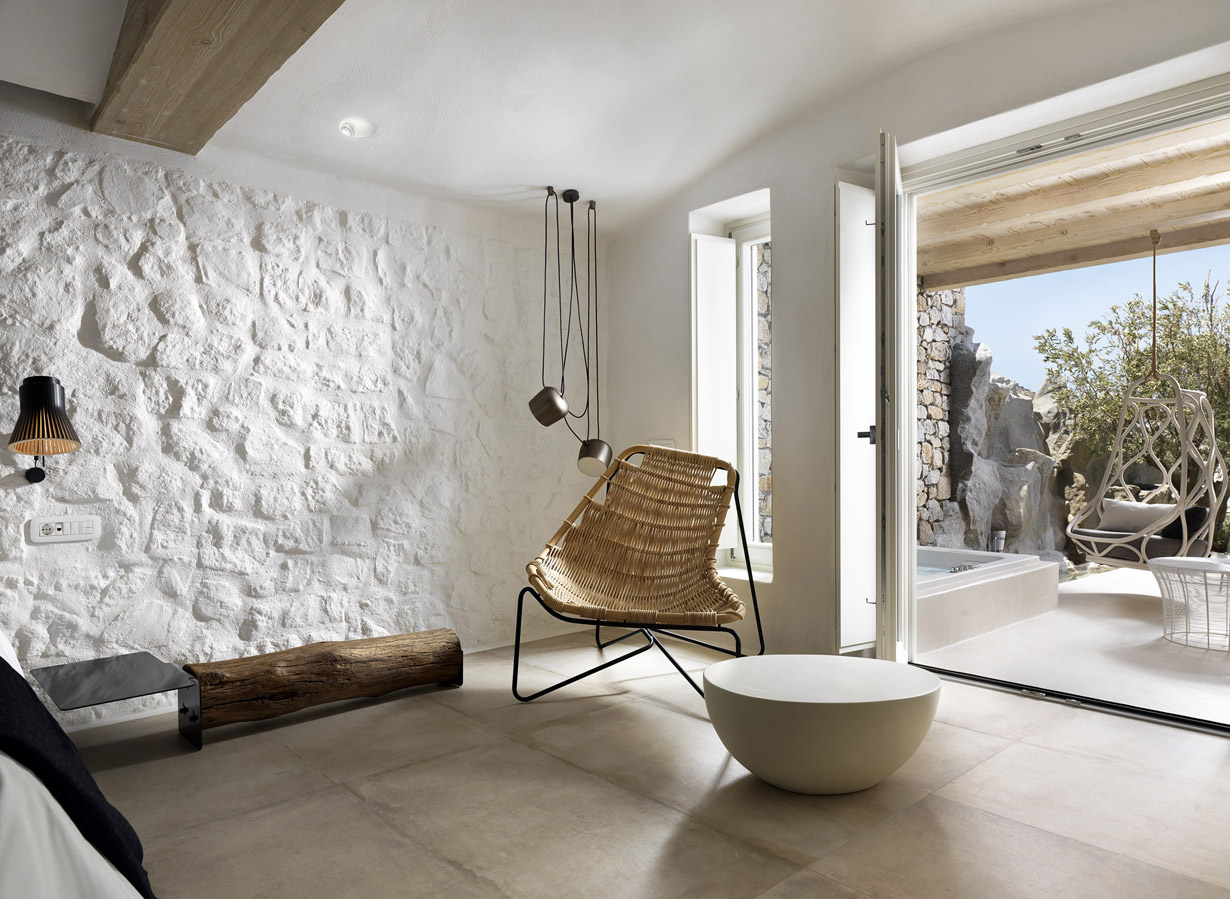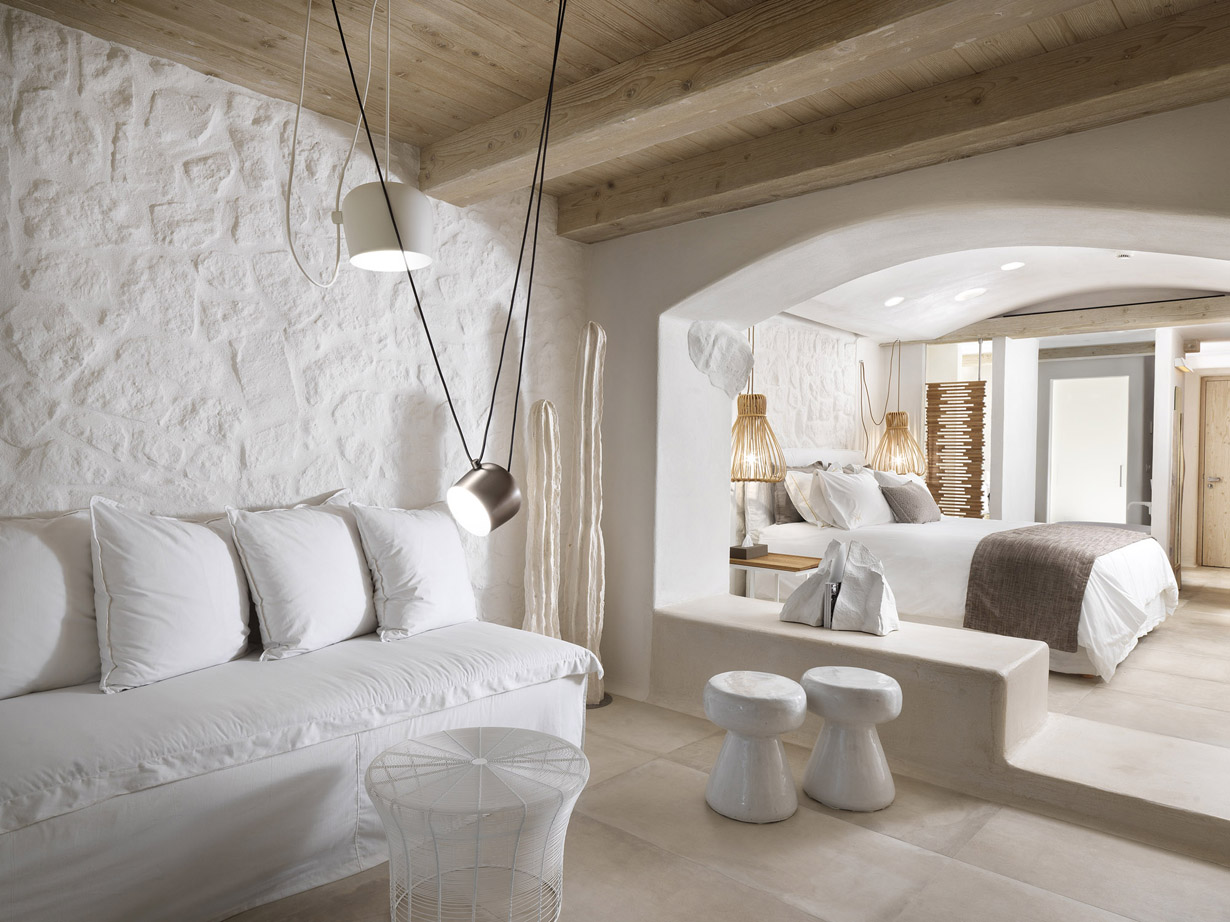 Kenshō Ornos
Location: Ornos Mykonos, Greece
Started: 2015
Status: Completed
The architectural challenge was to turn an abandoned property into Mykonos island into a 5 star Boutique Hotel. The study had to combine the required preservation of old and unfolded buildings with the search for new functional spaces in the existing outline. A major element of the architectural proposal was the search for solutions that will shape the problematic points in interesting elements of construction. Thus, the movement on the premises of the complex is for the visitor a tour, in an environment that transfers images from the labyrinthine narrow streets of the country.
Another interesting feature of the study was the visual limitation of the structure and the breakdown of its volume. To this end, 50% of the roof and at different levels are housed with gardens with Mediterranean plants, giving the feeling of penetration of the natural environment into space. The aim of the hotel was to present a new product to the tourist market of Mykonos with high aesthetics and quality of service, avoiding any form of standardization will attract a audience that is attracted by modern design and art. Kenshō equipment used authentic modern furniture and lamps, many of which have been awarded the highest distinction for their design.
Their materials and their simple form exhale naturalness, uniqueness and luxury, displaying space and keeping the image of its structure clean so that each element is distinct. At the same time, the choice of construction materials and architectural elements reinforce the traditional image. Stone, aged wood and mortars combined with Aegean architecture support authenticity. Finally, in all common areas and rooms, there is the possibility of hosting art works of art, so that throughout the tourist season there will be organized contemporary artistic events along with tasting events of Mediterranean cuisine.
Selected pictures of Kenshō Boutique Hotel & Suites in Ornos of Mykonos island . There are pictures of several types of the rooms with their interior and the exterior view of the hotel , bar and restaurant.